Synopsis
In a beautiful town, all the animal folk live happily and peacefully together. But little do they know that trouble is brewing…
When mice move into the area, eggs, fish and sugar start to disappear. Detective Mimi begins to hunt down the thieves. But they go into hiding and his officers cannot find them.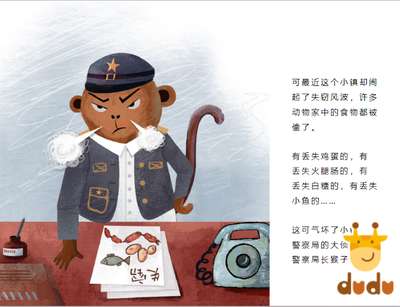 As a last resort, Detective Mimi offers a reward to anyone who can catch the criminals. But none of the other animals dares to help.
Qiqi, the weasel, came from a nearby town to help solve the crimes. Thanks to his skills, he catches hundreds of mice.
All the crooks are caught, but the chickens start to vanish! All clues point towards Qiqi and now he becomes the town's number one suspect.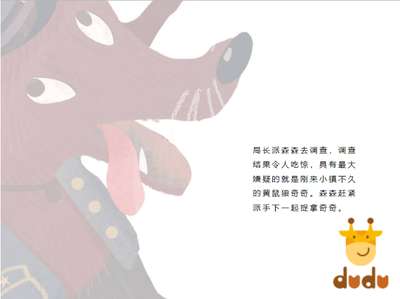 Will Detective Mimi clear Qiqi's name? Or will he get thrown in jail?
This book features:
1. Written by famous author and Bingxin Children's Literature Award winner, Shao-ying Fang.
2. The Wrongly Accused Weasel is a fun-filled, nicely paced and action-packed story.
3. So if you like an exciting thriller that's also a joy to read—then Qiqi's mishaps will grip you until the very last page.
Click here to read Chinese book review of "被冤枉的黄鼠狼奇奇"